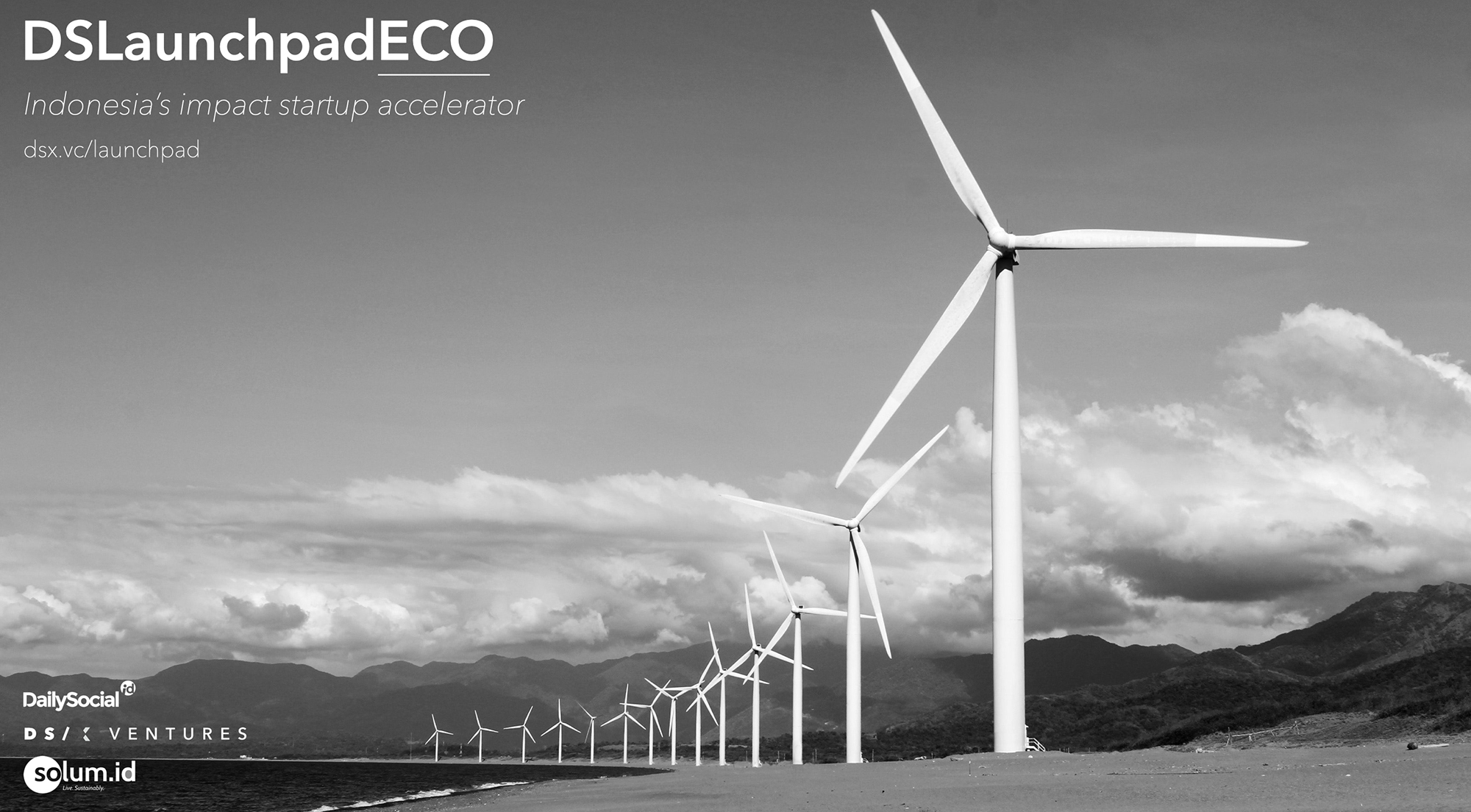 DSLaunchpad ECO is a startup kickstart program for exceptional founders building tech solutions that will create a cleaner, more sustainable world.
---
DSLaunchpad ECO is a 4-week intensive startup incubation program where founders can connect with mentors, fellow founders and build their ideas and solve the world's problems.
Learn to validate problems, ideas, launch and scale your tech startup. Hear from the best of the best, top Indonesian founders, investors, mentors, experienced operators and an exceptional DSLaunchpad founders community who will help take you to the next level.
What You Will Learn
Problem Identification
---
What problem are you solving?
Idea Validation
---
What's the scale of your ambition?
Customer Development
---
Who are you building for?
Product Management
---
Are you solving your customer's problems?
Impact Value Creation
---
Are customers addicted to your product?
Fundamental Development
---
Is your business ready to survive the storm?
DSLAUNCHPAD ECO 2023 IS NOW
ACCEPTING APPLICATION
Program Timeline
4 Aug 2023
---
Application Open
10 Sep 2023
---
Application Closed
13 Sep 2023
---
Participants Announcement
15 Sep 2023
---
Participant Onboarding & Program Kickoff
27 Oct 2023
---
Program Concludes & Debriefing
3 Nov 2023
---
Demo Day for VC and Ecosystem Partners
Previous Mentors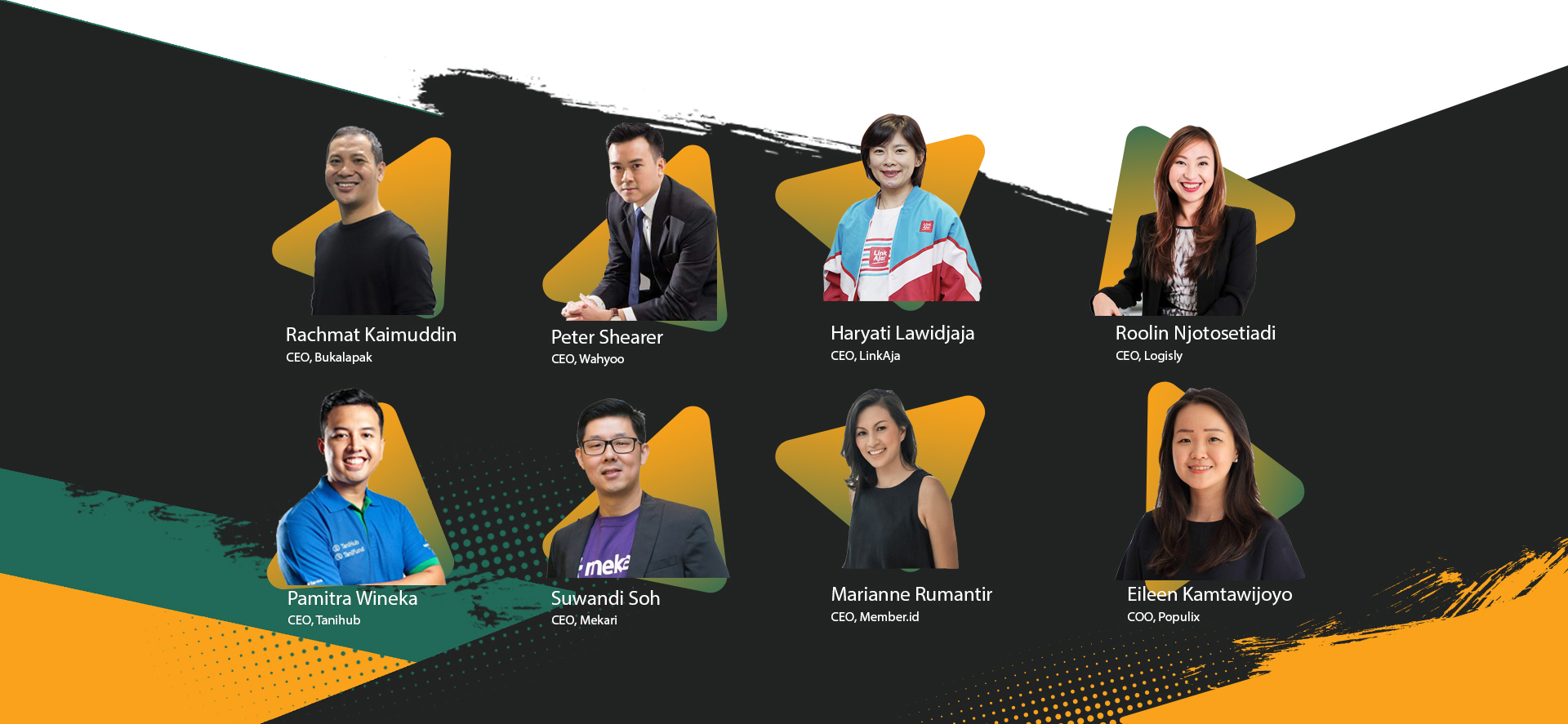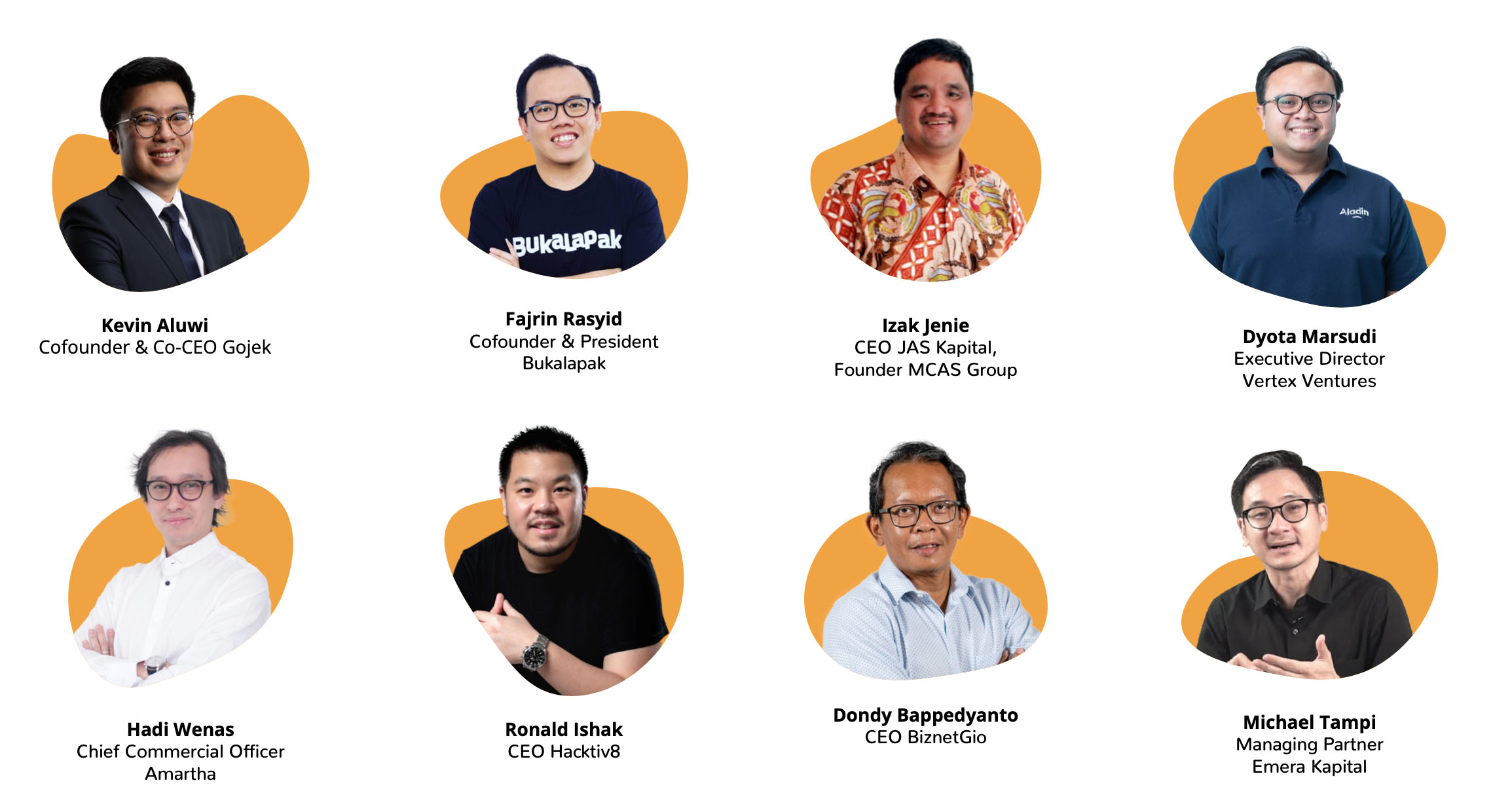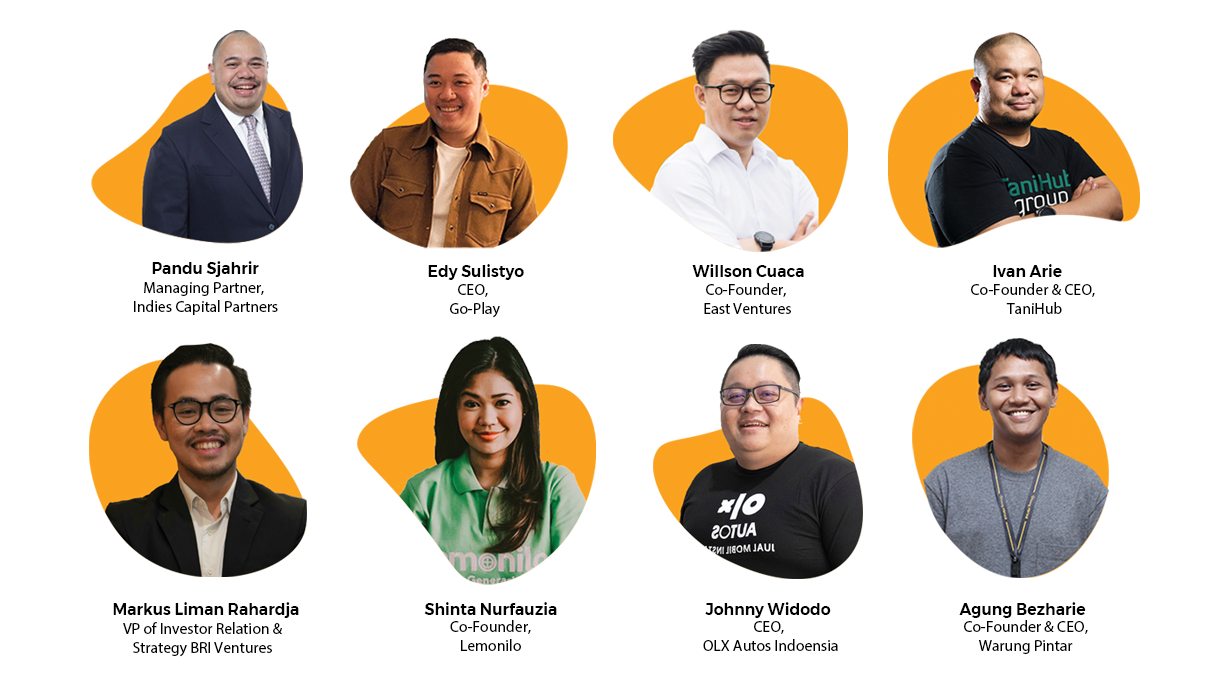 APPLY FOR DSLAUNCHPAD AND GET ACCESS TO AMAZING IMPACT ECOSYSTEM OF FOUNDERS & VC MENTORS
Frequently Asked Questions
What are the criteria to apply?

Tech startup founded by Indonesian citizen, with less than $1 million in funding, less than 10 employees or launched after July 2022 (one year old).
I don't have any ideas for an impact startup yet. Can I apply?

Yes you can. But it's best to do a preliminary research regarding a specific target market or specific problem you're looking closely, so you don't enter the program empty handed.
Do I have to pay anything to participate in the program?

None whatsoever. This program is free for all participants.
Will I get funded upon program completion?

Top 10 startups will get the chance to pitch in our exclusive Demo Day event in front of our impact VC, angel investors and ecosystem partners. Top 10 startups will pitch to fundraise max USD 200,000 at USD 1,000,000 pre-money valuation to our VC and angel investors partners. If your startup managed to raise money from our partners, DS/X Ventures has the option to also participate between USD 10,000-50,000 in investment (can both lead or participate).
I'm a solo founder. Can I apply to the program?

Although most VCs prefer multiple founders in a startup, you can participate in DSLaunchpad ECO as a solo founder.
Can I participate in the program even if I can't code/program/build apps?

In order to build a tech solution, your startup will require technological capability. If you cannot do it, we suggest you find a co-founder who can, before applying in the program. Alternatively, there are a TON of no-code startups that can help you build apps quickly without heavy coding.